Get a sneak peek into the Love With Food April 2016 snacks boxes. Love With Food has announced the box theme for the April 2016 Love With Food snack subscription boxes. We also have a first look at the healthy snacks in the April Love With Food boxes. The April Love With Food snack box theme is Love Is Joy.
Love With Food April 2016 Box Spoilers
Here's a sneak peek at the all natural or organic snacks in the Love With Food April 2016 snack boxes.
Last is Rosemary Pasta Chips – their brand new flavor! These will be in the deluxe box.
Spoiler #1: Honey Stinger Gluten-Free Waffles in Maple, Salted Caramel or Cinnamon, Tasting, Deluxe and Gluten-Free Boxes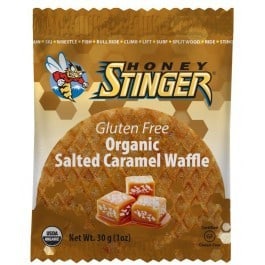 Honey Stinger brings to market the first ever gluten free waffle. No wheat included, so waffles are safe for gluten free or gluten sensitive individuals. Easy to carry and consume for all your athletic endeavors or as an on-the-go snack.
Spoiler #2: Boulder Canyon Coconut Oil Kettle Chips, Tasting, Deluxe and Gluten-Free Boxes
Pure coconut oil and sea salt bring our original kettle chip to another level of delicious snacking. Do your taste buds a favor and savor each delicious crunch
Spoiler #3: Rosemary Pasta Chips, Love With Food Deluxe Boxes
The new flavor from Pasta Chips. Pasta Chips are made with semolina flour and Italian herbs. We've married this Tuscan inspired chip with different seasonings based on regional Italian favorites, steeped in hundreds of years of Italian culture and living.
Are you excited to try the snacks in April's "Love is Joy" Love With Food snack boxes?
Love With Food: What's In the April 2016 Box?
Save on Love With Food April 2016 Boxes!
Use our exclusive Love With Food promo offers to save 40% the March Love With Food Deluxe Box or 50% off the Love With Food Gluten-Free Box.