Love With Food has announced the box theme for the February 2016 Love With Food snack subscription boxes. We also have a first look at the Love With Food February 2016 box spoilers.
This month, Love With Food will donate their 1,000,000th meal to combat child hunger. In honor of reaching this amazing milestone, the February Love With Food Theme is: Love is You.
Love With Food February 2016 Box Spoilers
Here's a sneak peek at the all natural or organic snacks in the Love With Food February 2016 snack boxes.
Spoiler #1: PopChips in Boardwalk Kettle Corn, Tasting and Deluxe Boxes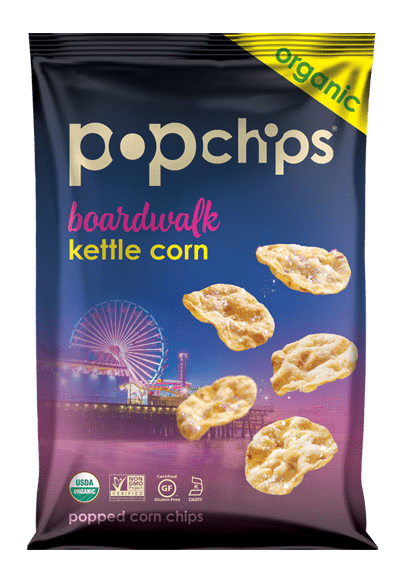 a loop-de-loop of sweet, salty goodness. a delightful mix of sugar and salt with a hint of buttery flavor. it's everything we love about popcorn, but better, because it's a chip.
Spoiler #2: Full Size Baron Chocolatier Chocolate Bar in Dark Chocolate or Milk Chocolate with Toffee Crunch, Deluxe Boxes
Enjoy the crunch of our toffee pieces in our exclusive 50g milk chocolate toffee bar. Classic crisp toffee in every bite you can experience true flavor of toffee in our Baron Chocolatier, the finest that premium European Chocolate can offer.
Spoiler #3: Baron Chocolatier Milk Chocolate Truffles, Love With Food Tasting Boxes
Delicious Classic Milk Chocolate truffles, GMO FREE, KOSHER and made with NATURAL INGREDIENTS.
Spoiler #4: Pamela's Mini Honey Grahams, Love With Food Gluten Free Boxes
Bring back the taste from your childhood! Snack, Munch, Dunk! Or use these minis to make desserts or pie crusts. You can have it all with Pamela's Gluten-Free Mini Honey Graham-Style Crackers!
Are you excited to try the snacks in the February "Love is You" Love With Food snack boxes?
What's in the Box? February 2016 Sneak Peek
What's in the Box? February 2016 Sneak PeekFEBRUARY SNEAK PEAK is here!! Aggie and Virginia have a HUGE announcement for you all! In the comments below, let us know how YOU give back and a lucky winner will win a Feb Tasting box! GOOD LUCK!Lovewithfood.com

Posted by Love With Food on Saturday, January 23, 2016
Love With Food Coupon Code
Use our exclusive Love With Food promo offers to save 40% February's Love With Food Tasting Box or 50% off the Love With Food Gluten-Free Box.