Learn the theme of the Love With Food January 2016 snack subscription box and get a sneak peek at the delicious, healthy snacks in the January 2016 Love With Food snack boxes.
The January Love With Food snack box theme is Love is Kind. Here are a three of the all natural or organic snacks in the Love With Food January 2016 snack boxes.
Spoiler #1: Dave's Sweet Tooth Toffee – Dark Chocolate, Gluten-Free Boxes
We keep it simple. Fancy is too complicated. Real butter, real sugar, real milk chocolate, and hand sliced almonds prepared with love, one batch at a time, every time.
Spoiler #2: Erin Baker's Breakfast Cookies – Double Chocolate Chunk and Peanut Butter, Deluxe Boxes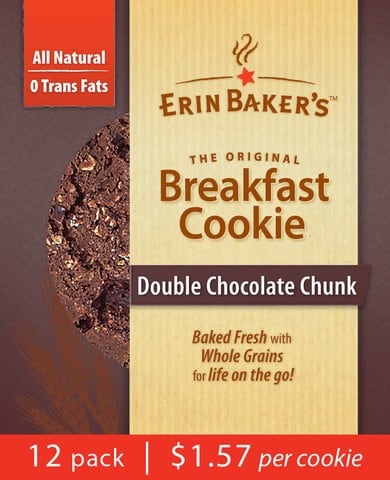 This all natural "portable bowl of oatmeal" provides sustained energy and wholesome nutrition to millions of people who don't have time for breakfast.
Spoiler #3: DiMario Snack Stick, Tasting and Deluxe Love With Food Boxes
Our snack sticks are all-natural, gluten-free, and are made with premium meat and ingredients. Each pork stick is 1 ounce with only 60 calories and 5 grams of protein, which makes for a low calorie snack. Original contains our signature blend of spices, minus the heat.
Which Love with Food January 2016 snack box spoilers do you want to taste the most?
Love With Food: What's In the January 2016 Box?
Love With Food: What's In the January 2016 Box?Wanna know what's in the first Love With Food boxes of 2016? Aggie and Virginia give a sneak peek into what you'll be receiving for January! ❤️In the comments below let us know what love means to you and a lucky winner will win a surprise box of Love With Food snacks!❤️ Lovewithfood.com/subscriptions ❤️

Posted by Love With Food on Saturday, December 19, 2015
$5.99 Love With Food January 2016 Tasting Box Offer
Use our exclusive Love With Food promo offer to save 40% and get January's Love With Food Tasting Box for just $5.99 + FREE shipping!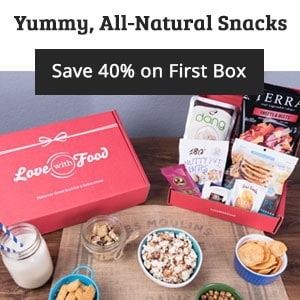 Want the best Love With Food deal?  Use exclusive Love With Food promo code FSB20 to save 20% off any Love With Food subscription. A year's worth of tasting boxes (a 12 month subscription) is just $75.88 + FREE shipping after savings. That's less than $6.50 per box!