We have our first box spoilers for the Love With Food June 2015 snack subscription boxes. The Love With Food June 2015 snack box theme is Saturday in the Park and features snacks you can enjoy under the sunshine – whether picnicking with friends or taking an afternoon stroll.
Love With Food June 2015 Box Spoilers
Here's a sneak peek at three of the snacks in the June 2015 Love With Food Tasting Box.. (Check out our Love With Food May box review to see what was in the May Love With Food tasting box.)
Spoiler #1: Northwest Trail Mix by Emily's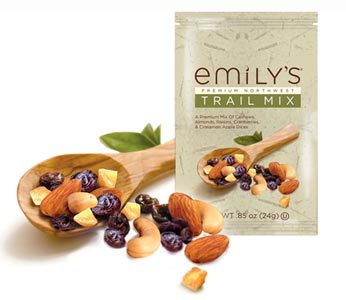 A delightful combination of Roasted and Salted Cashews, Roasted Almonds, plump juicy California Raisins, Dried Cranberries, and Cinnamon Apple Dices.
Spoiler #2: Everything Bar by Sheffa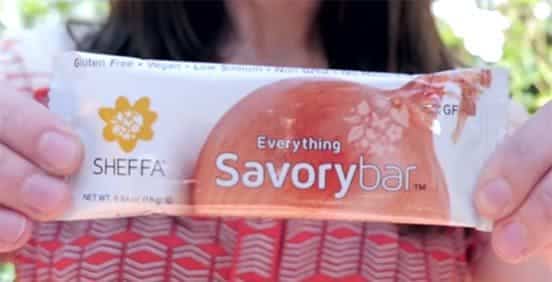 A crunchy, wholesome sweet-free snack seasoned with sesame seeds, poppy seeds, toasted onion and roasted garlic.
Spoiler #3: Brownie Brittle by Sheila G's
One bite of our famous Brownie Brittle™ snacks and you'll be amazed at how we squeeze a mountain of chocolate goodness into a wafer-thin snack. If you like brownies, you'll love our Brownie Brittle™ snacks.
Love With Food: What's in the June '15 Box?
Which Love With Food June 2015 snack are you most excited to try? We're familiar with Sheila G's Brownie Brittle and are excited to see them in next month's box!
Love With Food $6 Tasting Box Offer
For a limited time, save 50 % and get your first Love With Food Tasting Box for just $6 + FREE shipping! Subscribe by June 1, 2015 and get a $40 Hello Fresh Gift certificate as a FREE BONUS!