We have a sneak peek at the outdoor items in the May 2017 Cairn subscription box! Cairn is a monthly subscription box that delivers gear, apparel, snacks an other items for your next outdoor adventure. The May Cairn subscription box has up to a $50 retail value and includes a Serac Classic Hammock in Cairn exclusive colors!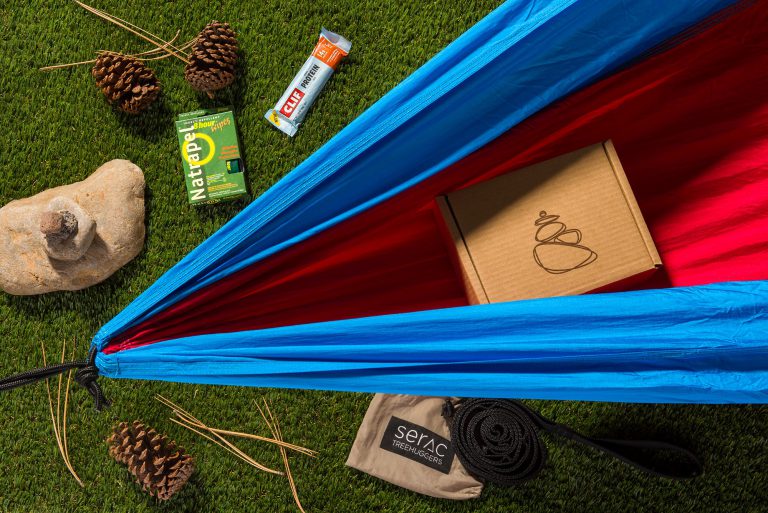 The Classic is our lightweight single hammock that's insanely easy to set up. With the included tree straps, you won't need to tie any knots! Even if you've never seen a hammock before, you'll have this set up in a minute.

Pop up your hammock at the campsite, or even your backyard and take a nap. Feel recharged, refreshed and ready to tackle the day ahead.
The May Cairn collection also has a CLIF Bar Peanut Butter and Chocolate Whey Protein Bar and Adventure Medical Kits Natrapel Wipes.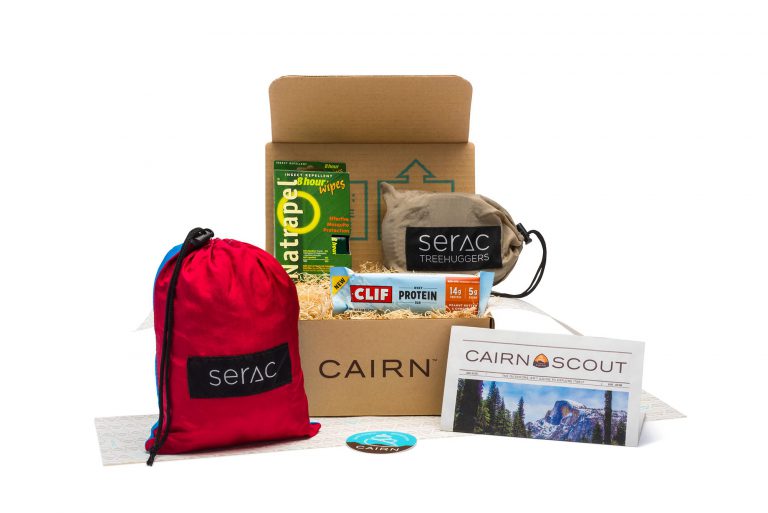 Are you excited for the May Cairn box? Subscribe today to reserve your box and get FREE shipping in the US!