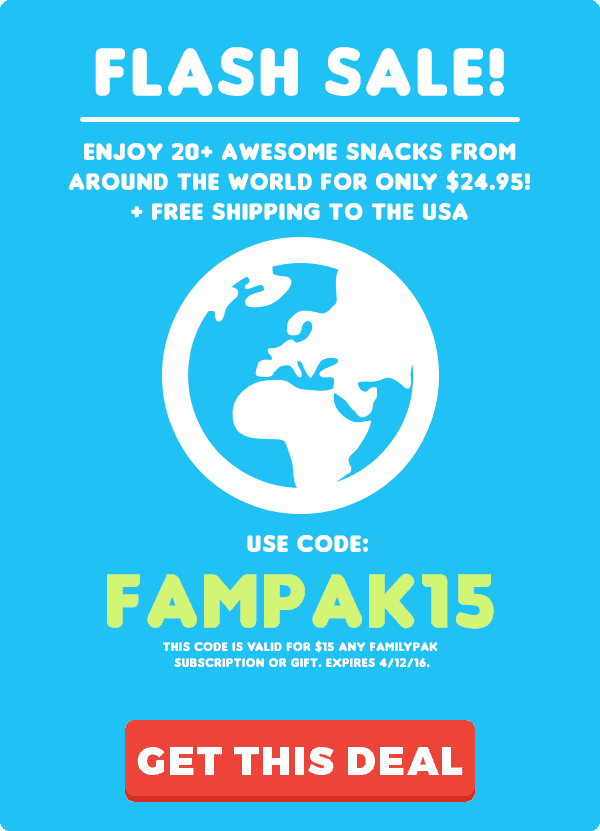 Dont miss this MunchPak Flash Sale! This weekend only, save $15 off your 1st FamilyPak when you use MunchPak coupon code FAMPAK15 at checkout.
The MunchPak FamilyPak snack subscription box delivers 20+ delicious snacks, selected to match your snack preferences, right to your doorstep.
Save $15 Off Your 1st FamilyPak with code FAMPAK15! Join MunchPak today.
Current MunchPak subscribers can use code APRIL20 to save 20% off at the MunchPak store!
MunchPak Coupon expires April 12 2016.