The Nerd Block August 2015 box spoilers keep rolling in. Nerd Block just revealed the August Nerd Block Classic Block theme – Summer Mixtape! Now, we have two box spoilers for the August 2015 Nerd Block.
The Nerd Block August 2015 subscription box for nerds will include an EXCLUSIVE Monster Factory item as well as an exclusive tin lunch box!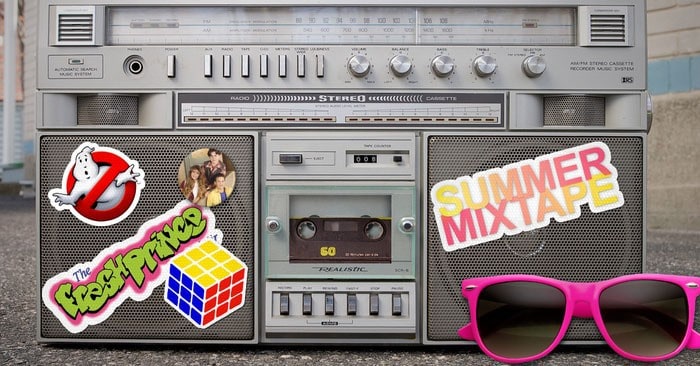 We're leading with an EXCLUSIVE item from the boutique plush figure company Monster Factory. We also have *a fantastically retro EXCLUSIVE tin lunch box* that you can collect and display or trap your meals in it. Just maybe don't look directly into it.
What do you think about the August Nerd Block theme and our first box spoilers?
Nerd Block Promo Code
For a limited time, use Nerd Block promo code SAVE15 to save 15% off the first month of new monthly Nerd Block subscriptions. Your first Nerd Block box is $26.49 USD shipped with code – a $3 savings!