We have another box spoiler for the Growing Up 80's Nerd Block Classic April 2015 block. You can check also check out the first box spoiler and second April Nerd Block spoiler for more hints about the April Nerd Block.
The April 2015 Nerd Block Classic Block will feature a Back To the Future item!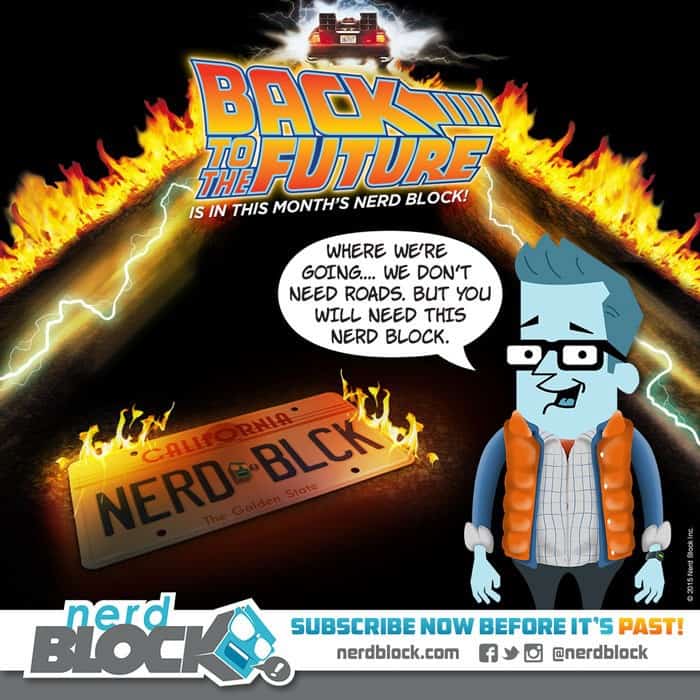 We're taking you back in time with an epic Back To The Future item in this month's Classic Nerd Block! You won't need to go 88 MPH to get it, just a subscription to the block!
Nerd Block Classic April Monster Block Reveal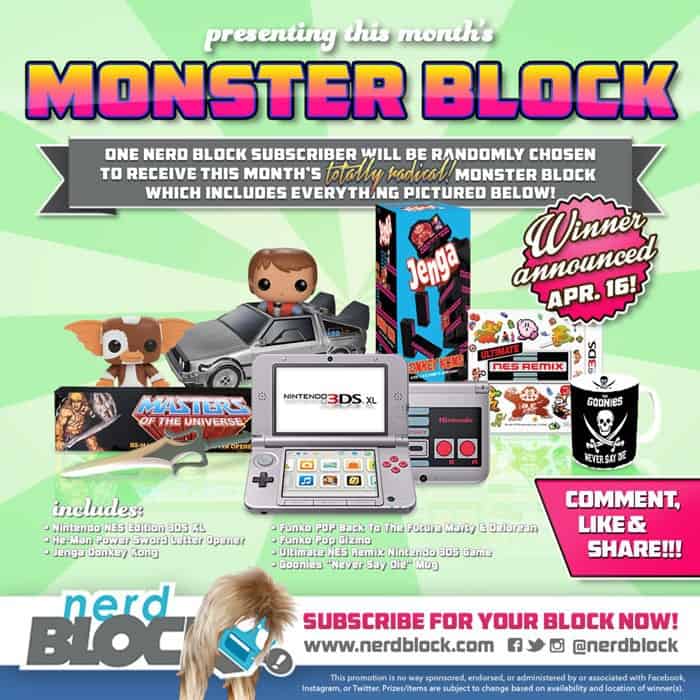 One lucky April Nerd Block Classic subscriber will win the April Monster Block. Fitting with the Growing Up 80's theme, the April Monster Block features some of our favorite 80's franchises and includes:
A NES Edition Nintendo 3DS XL
A He-Man Power Sword Letter Opener
A Donkey Kong Jenga set
A Funko Pop set of Back To The Future's Marty McFly and the Delorean
A Funko Pop Gizmo from the Gremlins
An Ultimate NES Remix Nintendo 3DS Game
And a Goonies "Never Say Die" mug
Subscrbe to Nerd Block by April 15, 2015 to reserve your Growing Up 80's April Nerd Block Classic Block!
Nerd Block Classic Coupon
Save 10% off the 1st month of new monthly Nerd Block subscriptions when you use Nerd Block coupon code DALEK at checkout.
Which was your favorite Back to the Future movie? Are you excited for this April Nerd Block spoiler?