We have another box spoiler for the February Nerd Block Classic EXCLUSIVE-themed box! Nerd Block Classic is a monthly mystery geek subscription box that delivers 4-6 nerd-themed collectibles and an exclusive t-shirt every month.
In addition to the first Nerd Block Classic February 2015 box spoiler, the February 2015 Nerd Block Classic block will feature an item from The Flash!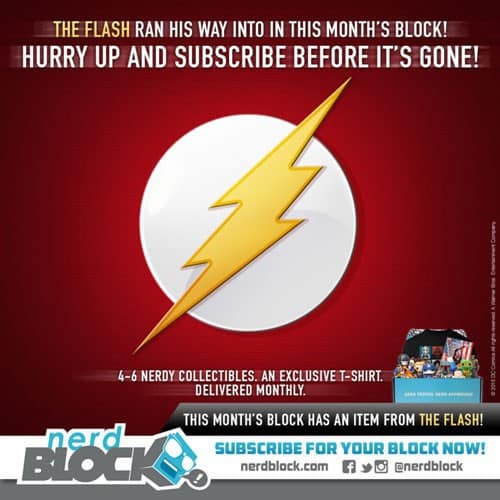 The February Classic block has an item straight from Central City! That's right, The Flash is in the block! This is exclusive to Nerd Block!
What do you think about our second Nerd Block February Classic Block box spoiler?
Nerd Block Classic Coupon Code
Save 10% off your first Nerd Block with monthly subscriptions when you use Nerd Block coupon code SUPERHERO. Save up to 20% off Nerd Block subscriptions with their new multi-month subscription plans!