We have our third box spoiler for the Nerd Block March 2015 box spoiler for the Simon Says…  themed Classic Block! (Also check out Nerd Block March Classic Box Spoiler #1 and Box Spoiler #2.) The March 2015 Nerd Block Classic block will feature an item from Kid Robot!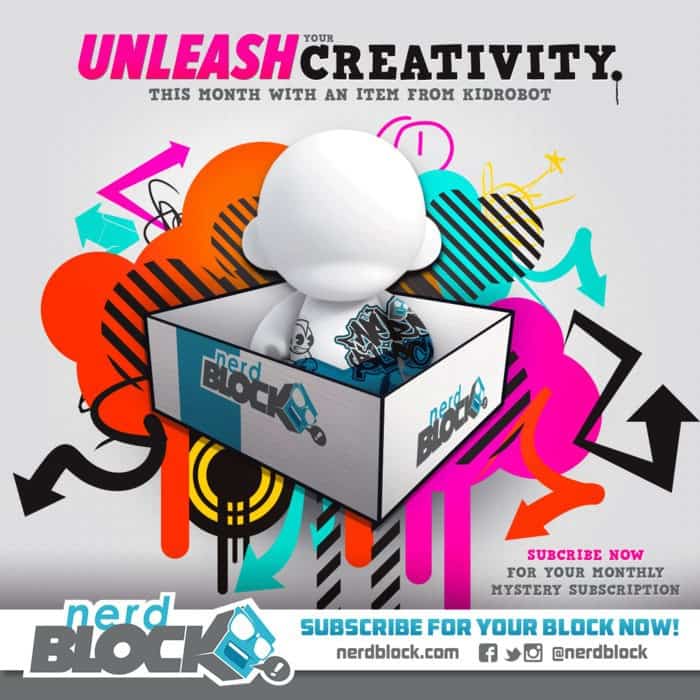 We have a fun item, from Kid Robot, in the March Nerd Block Classic block that we just know is going to make you want to get creative!
Nerd Block Classic Coupon
Nerd Block Classic subscriptions close on March 15, 2015. Subscribe today to reserve your March 2015 Nerd Block! Save 10% off the 1st month of new monthly Nerd Block subscriptions when you use Nerd Block coupon code DALEK at checkout.
Are you a Kid Robot fan?