Nerd Block has just announced that they will start including books in future Nerd Block Classic subscription boxes!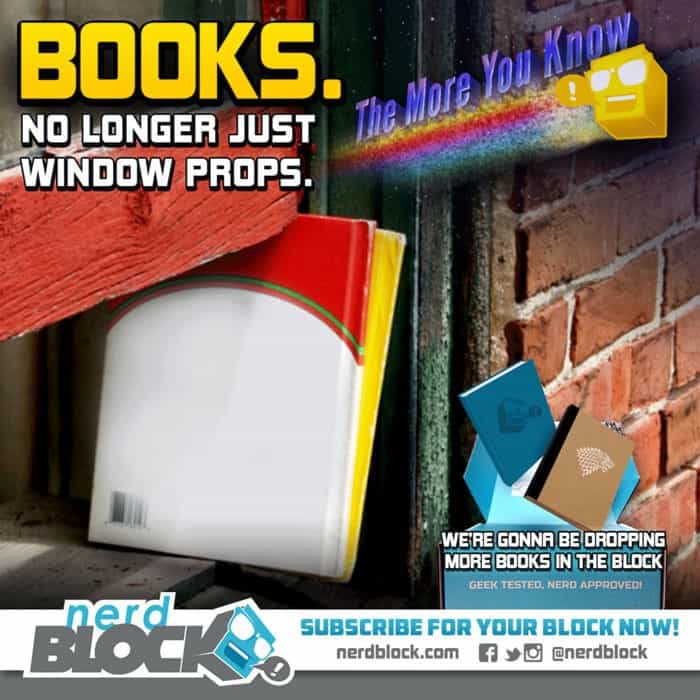 We are excited to announce that starting this month we'll be putting books into the Nerd Block Classic block! Be prepared to get some awesome reads!
Nerd Block March 2015 Classic Block Box Spoiler
In addition, we have another Nerd Block March 2015 Classic Block Box Spoiler. (Check out our first Nerd Block March 2015 box spoilers here.) The March 2015 Nerd Block Classic box will feature author Simon Pegg!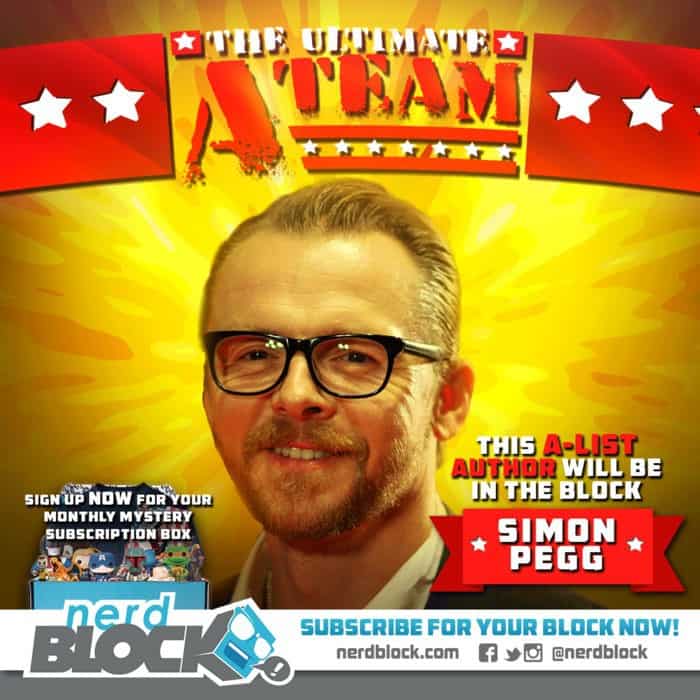 We are working with some great A-list authors and celebrities this year, the first of which is Simon Pegg! That's right, Simon Pegg is in the March Classic block!
Based on the Simon Says… March Nerd Classic Block theme, it wouldn't be a stretch to guess that the Nerd Block March 2015 Classic block might contain a Simon Pegg book. (He's releasing a new book October 1st, 2015.)
Nerd Block Classic Coupon
March Nerd Block Classic Block are open until March 15th, 2015. Save 10% off the 1st month of new monthly Nerd Block subscriptions when you use Nerd Block coupon code DALEK at checkout.
What do you think about the inclusion of books in Nerd Block Classic blocks? Have you ready any of Simon Pegg's books?