We have our first box spoiler for the March 2015 Nerd Block Classic Block! Every month, Nerd Block delivers a themed mystery box of nerd-approved gear and collectables. The theme of the Nerd Block March 2015 Classic Block is Simon Says…
The Nerd Block March 2015 Classic Block will feature a Marvel item that comes with an exclusive Dancing Baby Groot!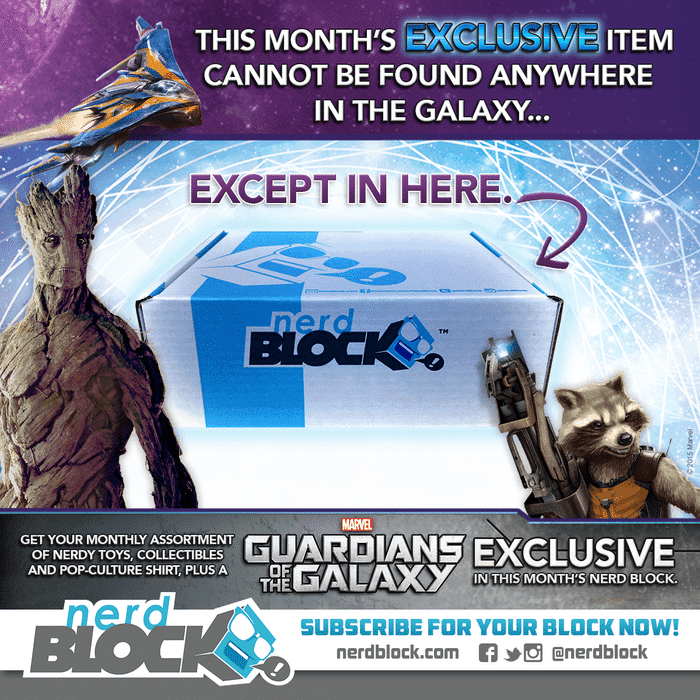 The March Classic block has a great Marvel item this month! This item comes with an EXCLUSIVE Dancing Baby Groot that cannot be found anywhere else!
March Nerd Block Classic Block subscriptions are currently open! Subscribe to Nerd Block today and save 10% off the 1st month of new monthly Nerd Block subscriptions when you use Nerd Block coupon code DALEK at checkout.
Who is your favorite Guardians of the Galaxy character? Are you excited for the first March Nerd Block spoiler?