We have our second box spoiler for the Nerd Block May 2015 Classic Block. The May 2015 Nerd Block Classic theme is Ani-MAY! Take a look at our first Nerd Block subscription box spoiler to see another item in May's Nerd Block.
The May Nerd Block Classic subscription box for nerds will feature a Totoro item!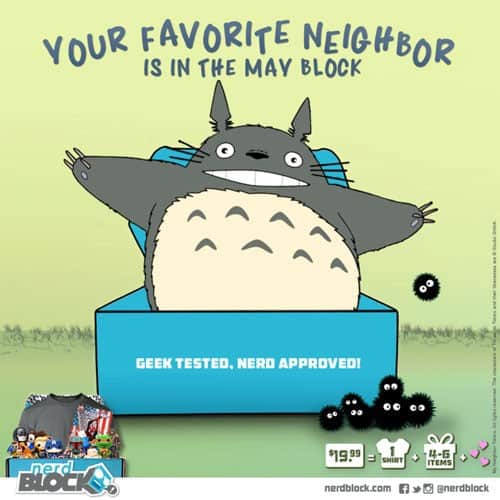 Everyone's favorite neighbor has found his way into our Ani-MAY Block! We couldn't make an Anime-themed block without including My Neighbor Totoro. Subscribe now to get your very own kawaii Nerd Block!
What do you think about the latest May Nerd Block Spoiler?
Nerd Block Coupon Code
Save 10% off the 1st month of new monthly Nerd Block subscriptions when you use coupon code DALEK with monthly Nerd Block Classic subscriptions. Subscribe for multiple months and multiple blocks and save up to 25% off!