The Love with Food snack subscription box delivers a monthly box of all natural, organic snacks to your door for just $10/month. We have our first box spoilers for the October 2014 Love with Food box. The theme of the October 2014 Love with Food box is Monster Mash and it features snacks that are perfect for a crisp fall night.
Spoiler #1: Justin's Honey Almond Butter from Justin's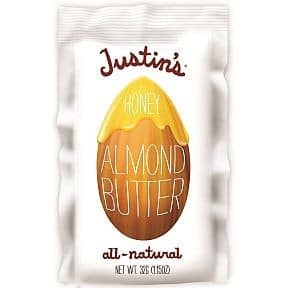 Without sounding too boastful, I consider myself to be the Ferdinand Magellan of nut butters. He was an explorer. I am an explorer. He was the first to sail around the world. I was the first to combine honey with the highest quality California almonds using my one-of-a-kind grinder. And I'm sure there are other similarities, but that's all I can remember from history class. So, with that point proven, please enjoy my world-changing discovery.
Spoiler #2: Clairesquares Buttery Shortbread Squares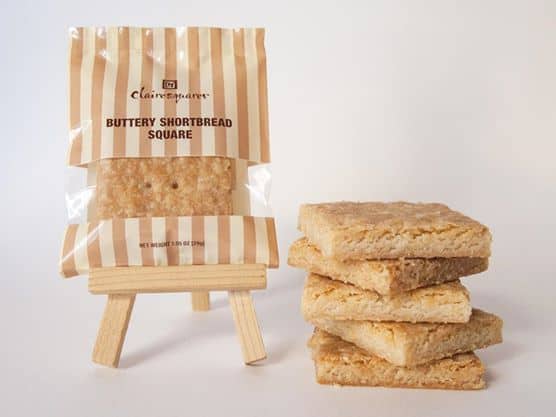 Rich, buttery Irish shortbread squares, made with real butter. Perfect with an afternoon cup of tea or coffee, or a delicious addition to your morning meeting.
Spoiler #3: Flamous Falafel Chips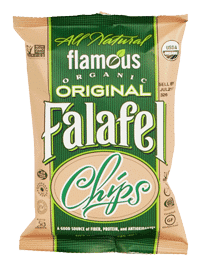 Our Organic Original Falafel Chips™ deliver the authentic, exotic flavor of falafel – an East Mediterranean seasoned vegetarian patty. Falafel, naturally rich in protein and dietary fiber, has been eaten with hummus for centuries. Our chips – made with a mix of 21 herbs, spices, vegetables, and legumes – capture the same great flavor of falafel and are as nutrient rich as their inspiration!
Love with Food: What's in the October '14 Box?
Which October Love with Food box spoiler are you most excited to snack on?
Not a Love with Food subscriber? For a limited time, you can subscribe to Love with Food and get your first box FREE – just pay $2 shipping.