POPSUGAR Must Have has announced the inspiration for the POPSUGAR March 2015 Must Have Box. The March POPSUGAR Must Have Box inspiration is "Renewal. Citrus. Fresh. Traveling."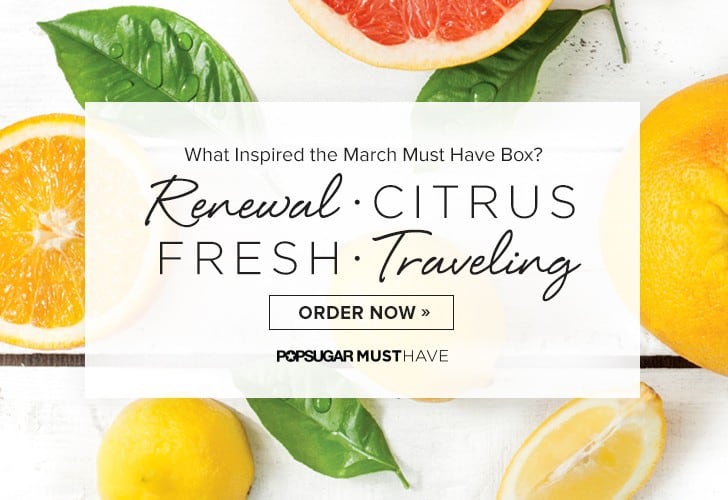 POPSUGAR March 2015 Must Have Box Spoiler
We also have our first POPSUGAR March 2015 Must Have Box spoiler! Every March 2015 POPSUGAR Must Have Box will include a FULL-SIZE Bliss Micromagic Microdermabrasion Treatment – a $48 value!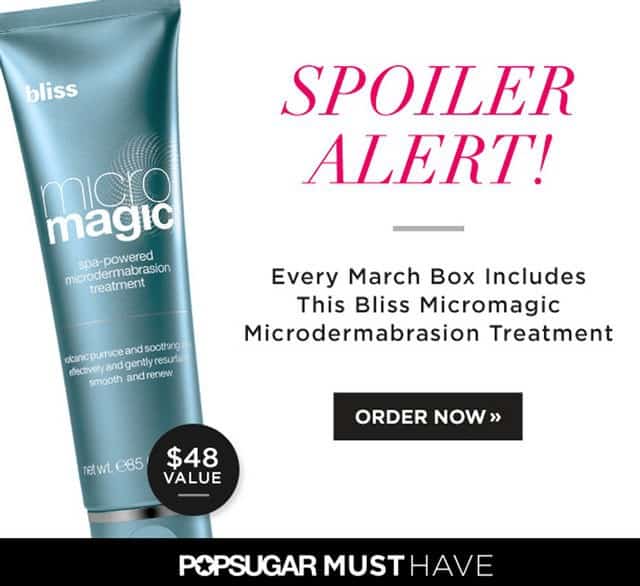 Our magical microdermabrasion treatment contains skin-smoothing volcanic pumice, conditioning vitamin E and soothing aloe that help gently treat the appearance of dullness and surface imperfections to give your skin a fresher, softer, more revitalized look and feel for spa-perfect results at home.
POPSUGAR Must Have Box Coupon
New POPSUGAR Must Have Box subscribers can save $5 off new POPSUGAR Must Have Box subscriptions when you use POPSUGAR Must Have coupon MUSTHAVE5 at checkout.
Are you excited for our first March POPSUGAR Must Have box spoiler?