Wear a new design fragrance every month with the Scentbird perfume subscription box. For a limited time, use Scentbird promo code PINK15 to save 15% off your first Scentbird perfume delivery.
New Pink Scentbird Limited Edition Pink Atomizer
Scentbird has just launched a new, Limited Edition Pink Atomizer so you can spritz your monthly Scentbird fragrance in style. For a limited time, Scentbird subscribers can get this limited edition atomizer.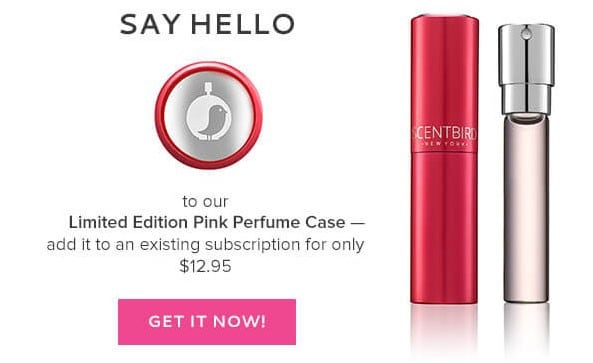 Save 15% Off Your 1st Scentbird Perfume Box with code PINK15 today!
*Limited Edition Pink Scentbird aluminum perfume case. Case only, price does not include perfume vial. Member exclusive, must be a Scentbird subscriber to purchase a Limited Edition perfume case. While supplies last