The Space Scouts monthly subscription box for kids takes your child on a scouting expedition through space every month. Through February 7, 2015, save 20% off any Space Scouts subscription when you use Space Scouts coupon code WINTER20 at checkout.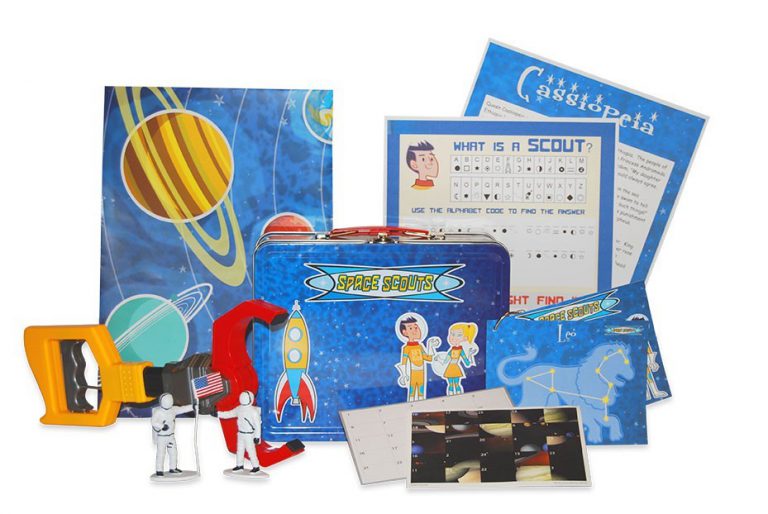 Your child's monthly Space Scouts adventure begins with their first Space Scouts box, which includes a Space Scouts lunchbox, a solar system poster, constellation card startup kit and more. Subsequent Space Scout boxes will have that month's space exploration plan, a new Space Scouts Magnet and Stickers, activities, toys, and more!
Hurry, this Space Scouts 20% off deal ends soon. Save 20% Off Any Space Scouts Subscription with Code WINTER20 today!
Coupon expires February 7, 2015.