The March Loot Crate box has a TITAN theme and will include exclusive Titanfall & Attack on Titan gear! PLUS, the March Loot Crate will also have an epic t-shirt valued at 18+.
Not a Loot Crate subscriber yet? Use code TITAN to save $3 off any Loot Crate subscription.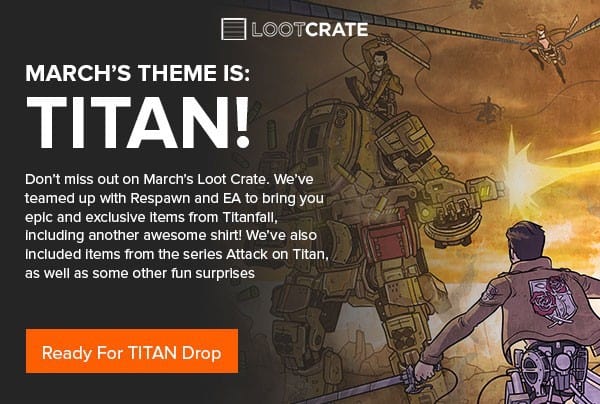 There are just 5 days left to sign-up to receive the March Loot Crate box. Join Loot Crate today!