Bramble Box delivers kids, ages 3-8, a monthly play prop box with all the materials required for hours of open-ended fun. For a limited time, save 30% off your 1st monthly Bramble Box or save 30% off any single Bramble Box kit, plus get FREE shipping, when you use Bramble Box coupon code summer30 at checkout.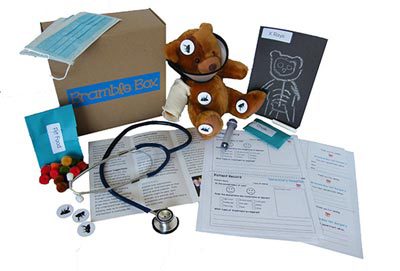 Your first Bramble Box is $17.50 + free shipping with Bramble Box coupon code summerfun30 – $7.50 savings!
Save 30% off your 1st Bramble Box or 30% off any single Bramble Box kit with code summer30 today!
Bramble Box coupon code expires August 25, 2015. One coupon per customer. Cannot be combined with other coupons. Can be applied to subscriptions and single boxes.