We have a first look at the Sci-Fi Block September 2016 sci-fi subscription box for science fiction fans. Each month, Sci-Fi Block by Nerd Block curates 4-6 sci-fi nerd collectibles, including an exclusive t-shirt and sends it to you in a monthly mystery block. The September 2016 Sci-Fi Block has 6 EXCLUSIVE items, including an exclusive Doctor Who item!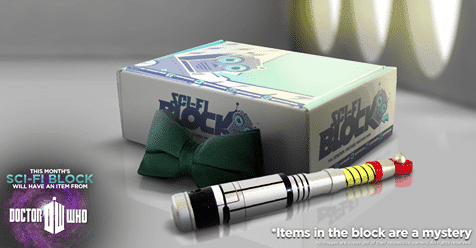 Dig deeper into Doctor Who lore with this month's Sci-Fi Block featuring a time-bending EXCLUSIVE from the Third Doctor!
September's Sci-Fi Block also features a Star Trek EXCLUSIVE!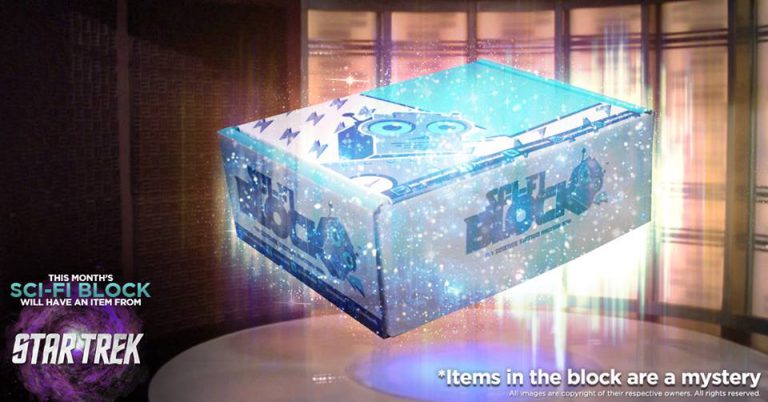 Captain's Log: The Olympics are over and we are going through withdrawal, but we just released September's Sci-Fi Block containing a gold medal worthy Star Trek item!
There's also an exclusive Star Wars item in September's box. This could be a Star Wars themed ice cube tray.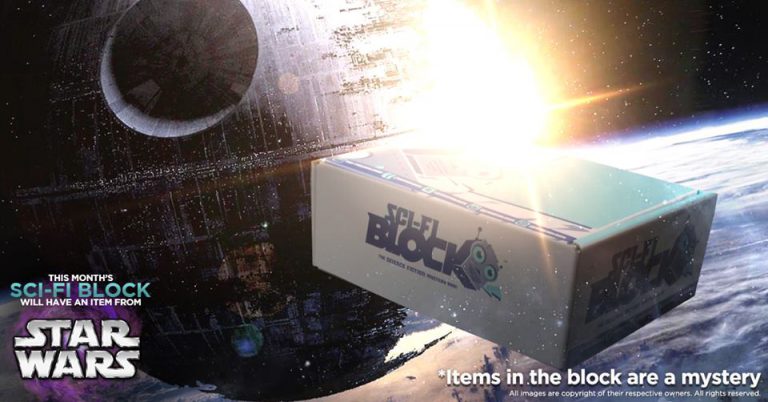 September's Sci-Fi Block features 6 EXLUSIVE items including a Star Wars item that is as cold Darth Vader himself.
In addition, the September Sci-Fi Block by Nerd Block has 2 exclusive items from The X-Files.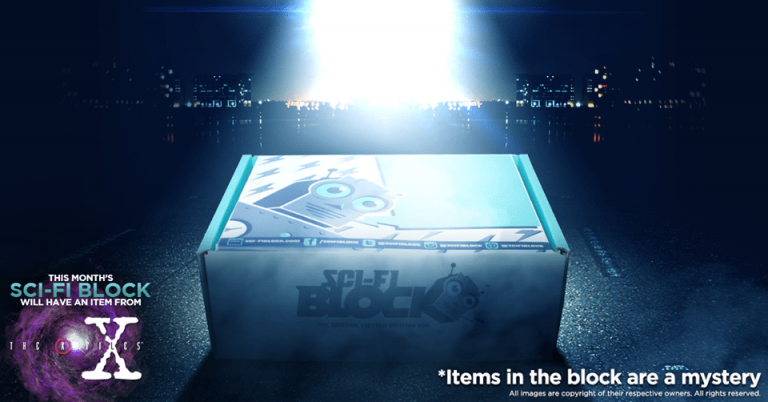 Finally, September Sci-Fi Blocks subscription boxes will have an exclusive item from Space Girls by Tom Kennedy. This will be a version of Tom Kennedy's Space Girls art print.
Subscribe to Sci-Fi Block by September 15, 2016 to reserve your sci-fi nerd gear and collectibles. Join now.
Are you excited for September's Sci-Fi Block science fiction collectibles?
Check out our August 2016 Sci-Fi Block review to see the sci-fi goodies in last month's block!
Sci-Fi Block September 2016 Coupon Code
For a limited time, save 15% off your first Sci-Fi Block with new monthly subscriptions. Use Sci-Fi Block coupon code FindSubBox16 to at checkout to get your discount.