Degustabox has just shared the first September 2017 Degustabox Spoiler! Every month, Degustabox delivers a monthly food box filled with 9 to 14 full-size surprise products. Many of the food and drinks in your monthly Degustabox haven't even hit stores yet. The Degustabox September 2017 food box includes King Arthur Flour Lemon Bar Mix – a $4.95 value!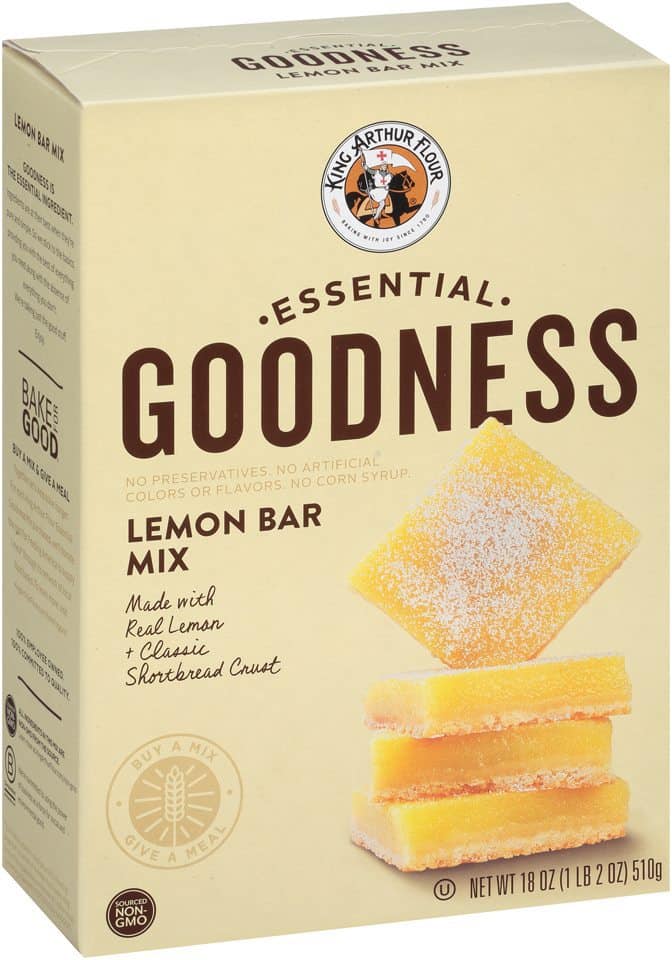 When life gives us lemons, we turn them into zesty lemon bars. Essential Goodness baking mixes are made with just the good stuff, like our Lemon Bar mix made with real lemons and no artificial anything. Enjoy homemade taste every time – we'll do the mixing and measuring for you!
The next  Degustbox September spoiler is Angelic Bakehouse Sprouted 7-Grain Crisps – a $4 value!
Angelic Bread Crisps aren't your average sprouted cracker or crostini. They're Pure Bread PerfectionTM. Made from sprouted grain bread, toasted to perfection and topped with sea salt, you can serve them with your favorite dip, or just devour them from the bag. Dip it. Top it. Pair it. Love it.
Stay tuned for more September Degustabox spoilers! Make sure you check out our Degustabox reviews to see the delicious food, snacks and drinks in past Degustaboxes!
September 2017 Degustabox Coupon
Take 50% OFF! Click here to join Degustabox today and get 50% off your 1st Degustbox! That's over $30 of FULL-SIZE tasty goodies delivered straight to your door for just $9.99 + FREE shipping!