Ipsy is a monthly subscription service that sends out 5 beauty samples in an original makeup bag design. I was subscribed to Ipsy for two years before finally cancelling; today I am trying it out again for you guys!  When you  sign up for Ipsy, you can fill out a personalization quiz – each bag will be personalized to your preferences. You will receive a mix of makeup, skincare, and haircare items, as well as the occasional beauty tool. Ipsy only costs $10 a month, and the value of their bags are much higher.
Let's take a look at my March Ipsy Glam Bag: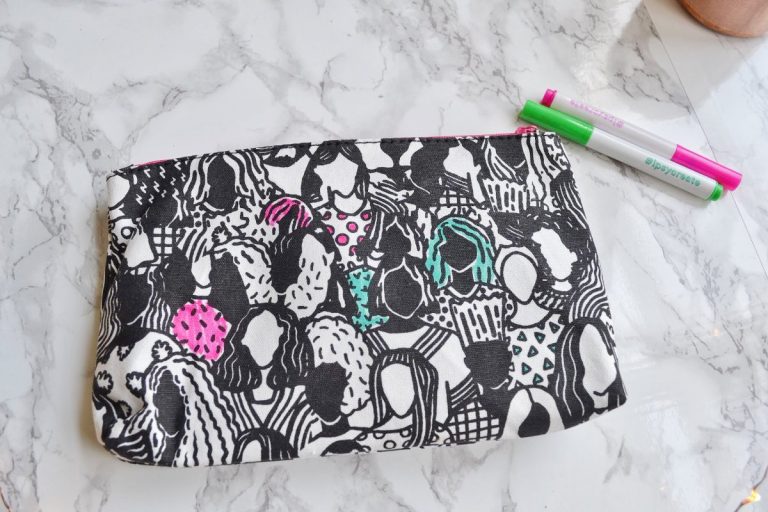 The makeup bag Ipsy sends out has a different theme each month; March's theme was "Create". They sent me a black and white makeup bag, with a pink zipper. There were two markers in my bag, which I was supposed to use to color the makeup bag. I think this was a really cute idea!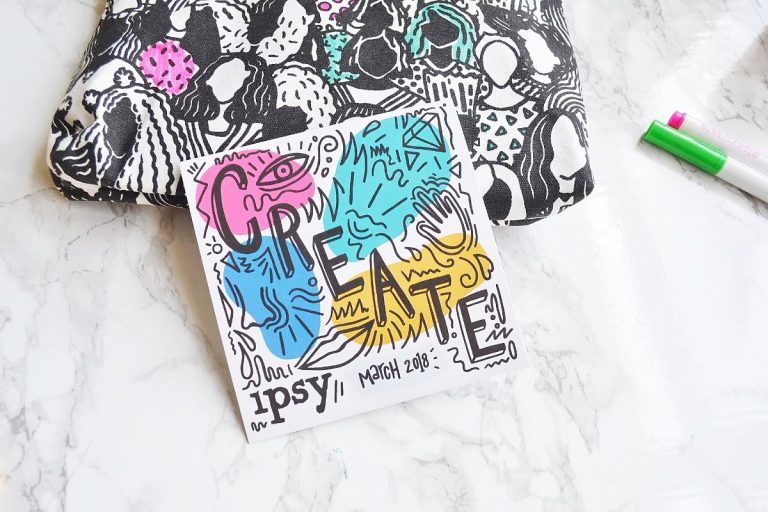 Here's a quick look at everything I received in my March Glam Bag: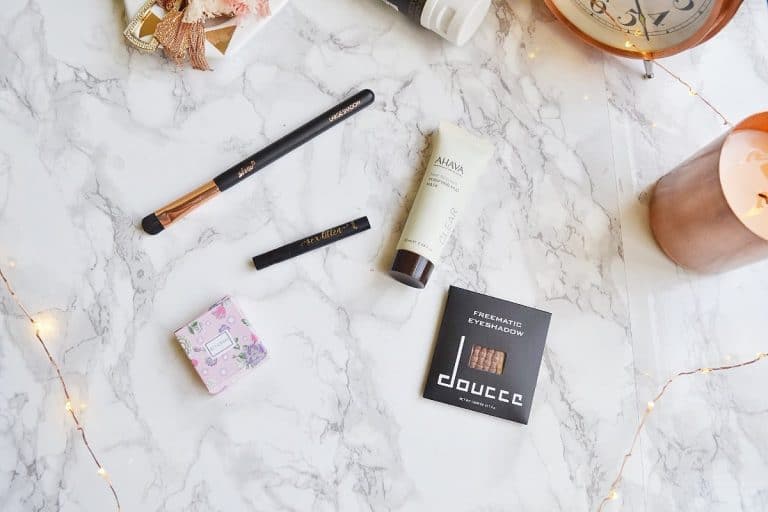 Ipsy sent me a good range of items – a highlighter, an eyeshadow, an eyeliner, a mask, and a makeup brush.
I was so excited my March Glam Bag contained an AHAVA product! I have tried some of their other skincare products, and I always love them. I received a deluxe sample of Time To Clear Purifying Mud Mask. It came in a .68 fl oz bottle, which is worth approximately $7. This mask contains mud from the Dead Sea, which is the most mineral-rich mud on Earth! It also uses kaolin and chamomile to even your skin tone and boost hydration.
I really like mud masks; they reach deep into your pores and pull out toxins and clogged materials. This was a wonderful mask! I left it on for a few minutes, until it hardened. After washing it off, my skin felt so smooth and there was a noticeable difference in my blackheads.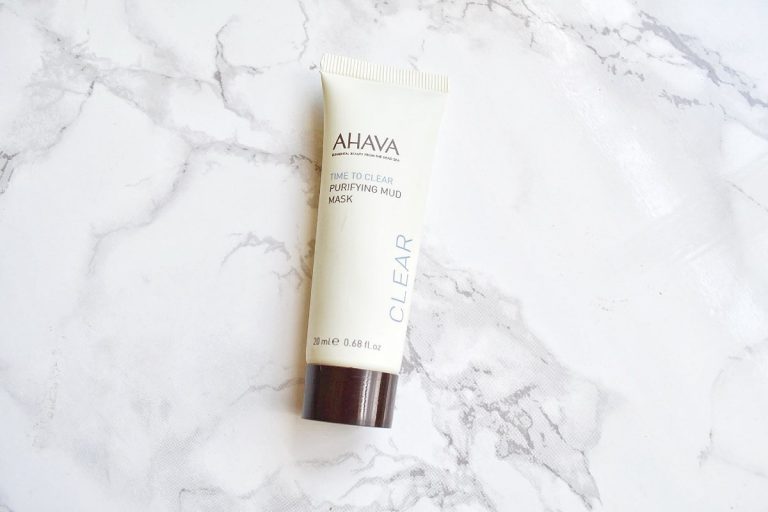 Next, I received a Freematic Eyeshadow Pan from Doucce. Ipsy sent me the shade Ariana, which is a rich bronze and is worth $10. Some subscribers received the shade Lola, which is a smoky purple. I have received Doucce eyeshadows in a lot of other subscription boxes lately, and normally I really don't like them. However, this shadow had a lot more pigment that the other ones I've tried. However, in order to get that pigment I had to apply it with a finger. None of my eyeshadow brushes could really pick it up. It also showed almost no shimmer when applied to my eye, and instead looked like a matte eyeshadow.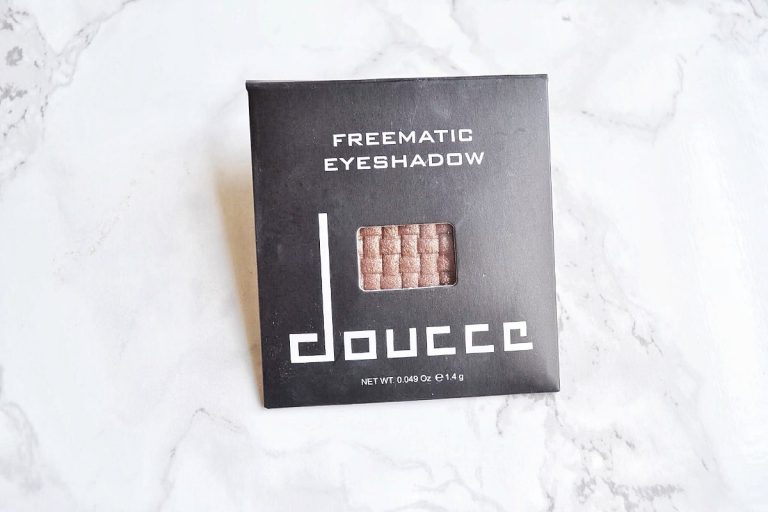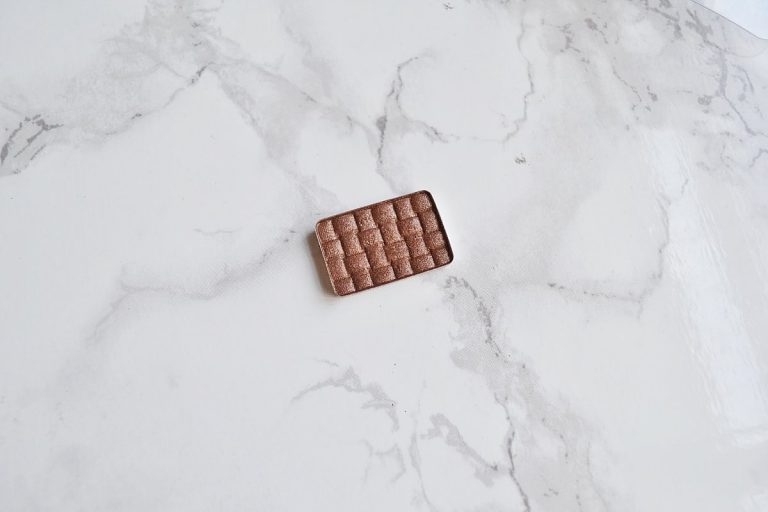 Here is what the shade Ariana looks like in an arm swatch: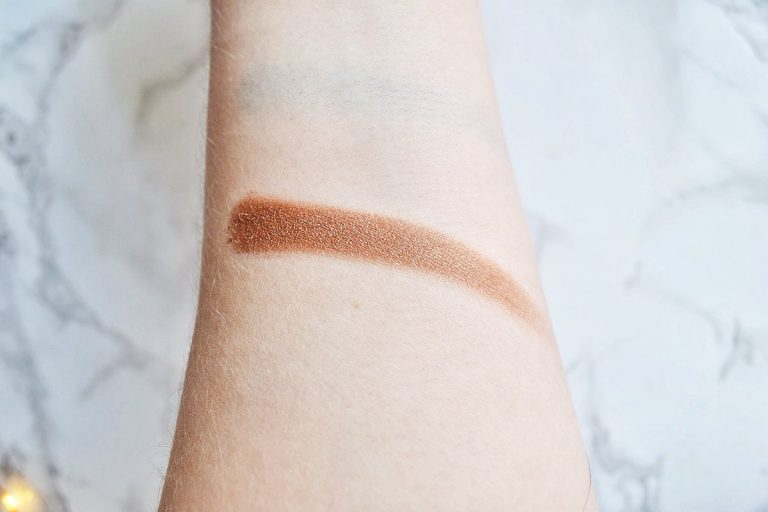 In the arm swatch, the shadow looks gorgeous and shimmery. Once applied to my eyes, it lost the shimmer. However, it is still a beautiful brown and I really like how today's eyeshadow looks. In the photo below, I am wearing the Doucce Freematic Eyeshadow on the center of my lid.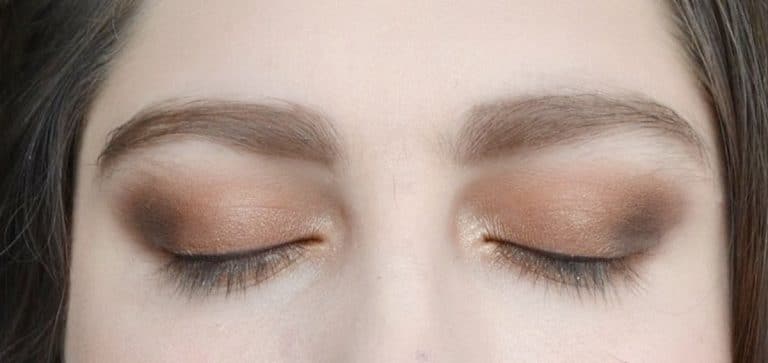 I also received a Large Shadow Brush from Skone Cosmetics, worth $15. This is a fluffy brush that has a wide bristle head, and is great for packing on both powder and cream shadows. I have been using this to pack shadow all over my lids for the past few weeks, and it does a great job! I am always happy to receive makeup brushes in my subscription boxes.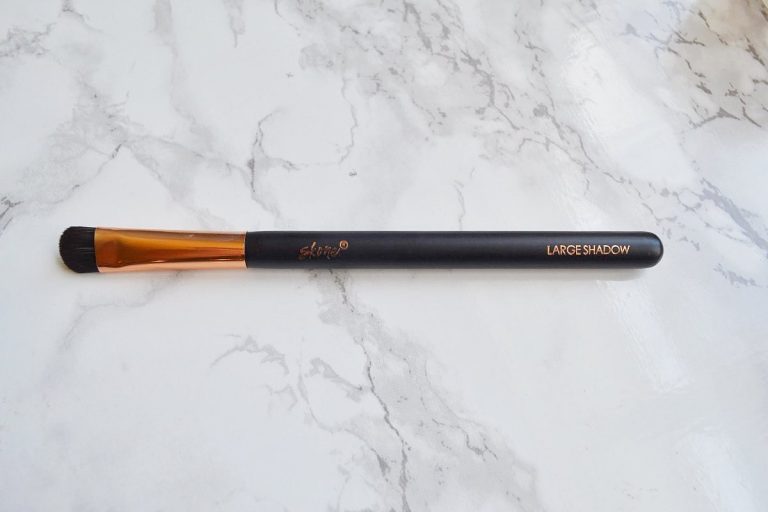 Another item in my March Glam Bag was the Tarte Sex Kitten Eyeliner. This was a sample size, worth about $10. I already own the liquid version of the eyeliner, which I greatly prefer over the stick that Ipsy sent me. The pencil is so tiny, and it is extremely awkward to apply and hard to get a straight line. I am sure the full sized pencil is wonderful, but this sample size just wasn't working for me. However, the formula was smooth on my lids and was very long lasting.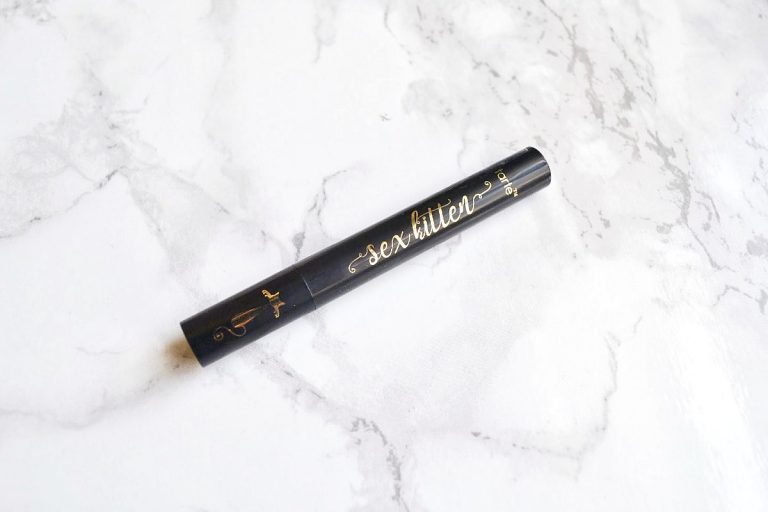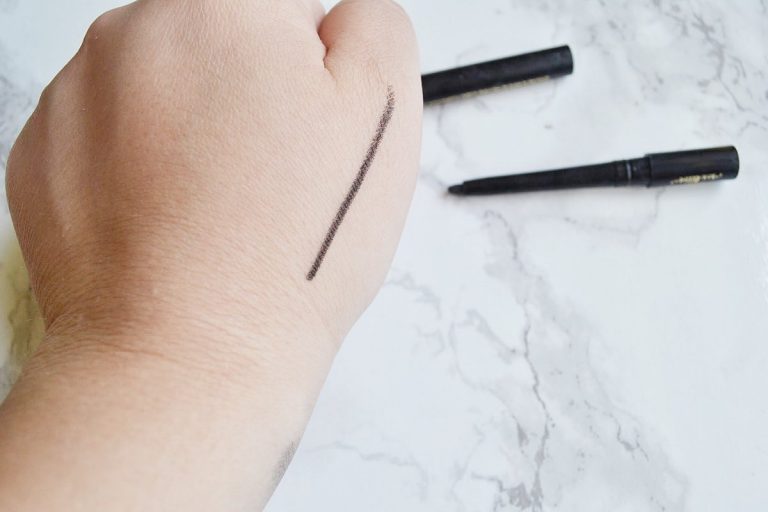 The final item I received in March's Glam Bag was a Powdered Lights Highlighter from Winky Lux! I received a sample of the shade Charm, which has a shimmery pink duochrome finish. Winky Lux markets it as holographic, but it is not a true color-shifting holographic. This is an ultra-soft highlighter, which looks more like a dewy cream when blended out. This is actually my favorite kind of highlighter, so I really loved this product! I can't find a retail value for this sample. A full sized Powdered Lights highlighter is $18, so I estimate this is worth about $9.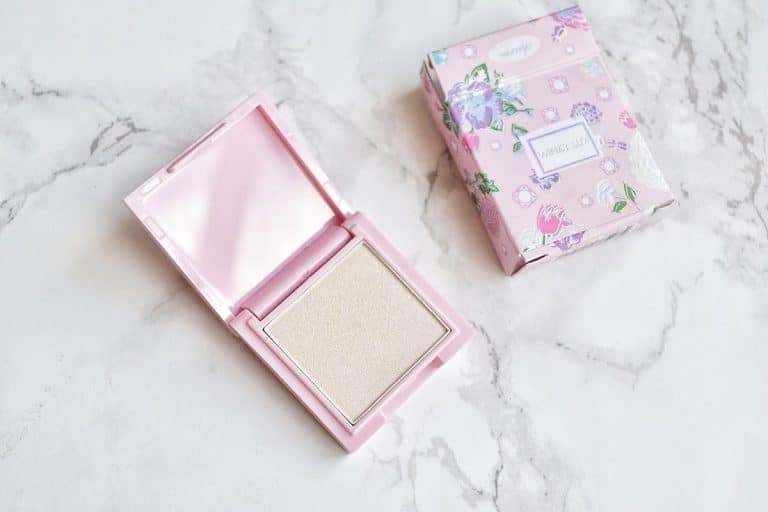 Here is the shade Charm blended out on my hand. The camera didn't really pick up the pink iridescence, but it is stunning in real life.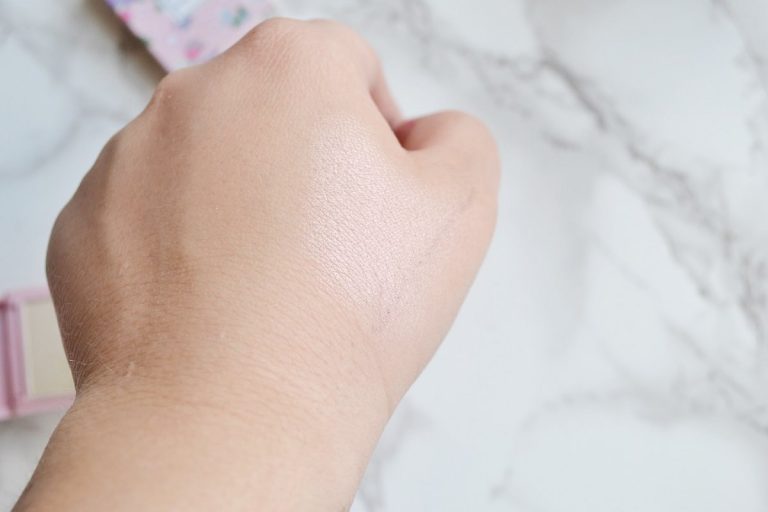 And here it is, applied to my cheekbone: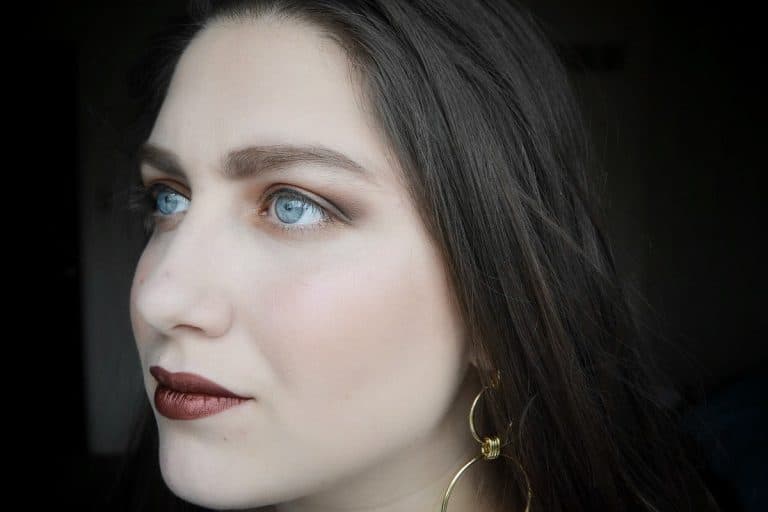 I used all of the products in March's Glam Bag while doing my makeup today! Here is how it turned out: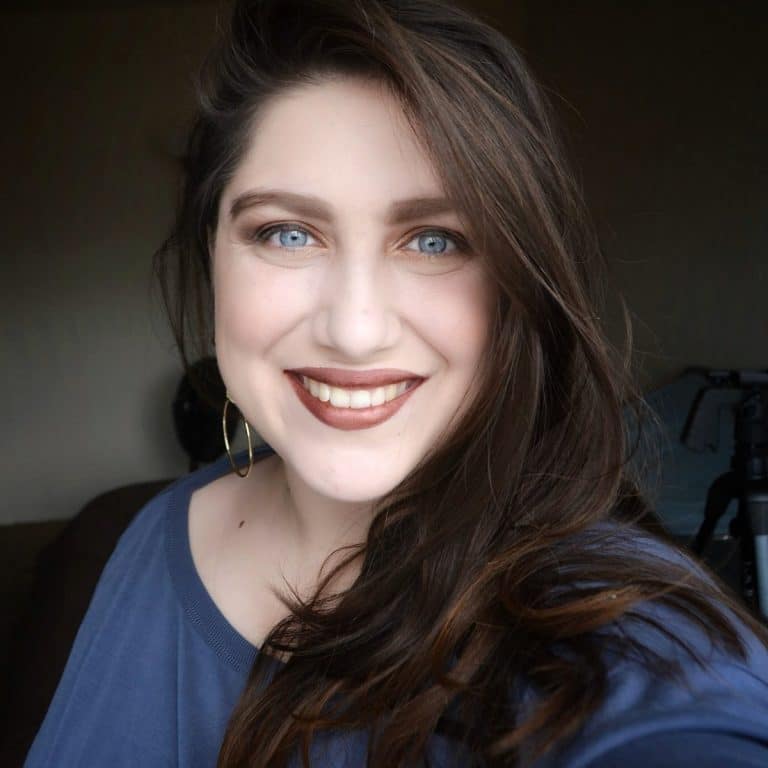 I had mixed feelings about this Glam Bag. I really loved the highlighter, eyeshadow brush, and the mud mask. However, I didn't like the eyeliner, and the eyeshadow was just okay. I usually love every single item in most makeup subscription boxes, but that has never been the case with Ipsy. There is almost always at least one Ipsy product that I just really do not like. That being said, the subscription only cost $10! The value of the items that I liked was higher than that; in fact, the eyeshadow brush alone was worth $15. So, overall I do think this was a good bag. The total value of my March Glam Bag was $51, which is wonderful! Keep reading for my final scores: